Les Gobeloteurs, vignerons who share
_______________________________________________________
LOIRE


Domaine Vacheron
Jean-Dominique & Jean-Laurent Vacheron
Sancerre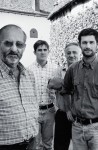 Situated on the north-south Sancerre geological fault line, Domaine Vacheron land is made up of limestone and flints. The whole vineyard is cultivated using only bio-dynamic principles. The soil's mineral qualities and the grapes' characteristics (Sauvignon and Black Pinot) are very evident in the four wines.

Rue du Puits Poulton, BP 49, 18300 Sancerre, France
Phone +33 (0)2 48 54 09 93
vacheron.sa@wanadoo.fr

_______________________________________________________
BURGUNDY


Domaine David Duband
David Duband
Nuits Saint Georges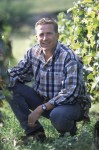 Domaine Duband's 17 hectares (42 acres) of vines start in the Hautes Côtes de Nuits at Gevrey Chambertin, taking in the villages of Nuits Saint Georges, Vosne Romanée, Chambolle Musigny and Morey Saint Denis and include three Grands Crus : Echezeaux, Clos de la Roche and Charmes Chambertin.

36 rue de la Fontaine, 21220 Chevannes, France
Phone +33 (0)3 80 61 41 16
domaine.duband@wanadoo.fr

_______________________________________________________
BURGUNDY


Domaine Ramonet
Jean-Claude et Noël Ramonet
Chassagne-Montrachet
The original Ramonet family were millers in Bresse. At the end of the last century, when their mill closed, they settled at Chassagne Montrachet in the Côte de Beaune currently home to three generations : family doyen, Pierre, father André, and his two children, Noël and Jean Claude. There are currently 14.91 hectares (36.8 acres) in production, with a relatively high average age, 33 years. The total area planted is 15.4 hectares (38 acres) of which 25 ares (0.61 acres) planted in 1994 are AOC 1 Cru "Les Ruchottes", and 24 ares (0.59 acres) in AOC Chassagne Montrachet Village planted in 1995.

4 place des Noyers, 21190 Chassagne-Montrachet, France
Phone +33 (0)3 80 21 30 88, Fax +33 (0)3 80 21 35 65
ramonet.domaine@wanadoo.fr

_______________________________________________________
BURGUNDY


Domaine Marc Colin & Fils
Pierre-Yves Colin-Morey
Chassagne-Montrachet, Puligny-Montrachet, Saint-Aubin
Based in the commune of Saint-Aubin, the Colin family's 20 hectares (50 acres) of vines are scattered along the hillsides of Montrachet, Chassagne-Montrachet, Puligny-Montrachet, Santenay and, obviously, Saint-Aubin.

4 rue de la murée, 21190 Chassagne-Montrachet, France
Phone +33 (0)3 80 21 90 10
pierreyvescolin@cegetel.net

_______________________________________________________
BURGUNDY


Domaine Etienne Sauzet
Emilie Boudot & Benoît Riffault
Puligny-Montrachet

Right in the heart of the Grands Crus of the Côte de Beaune, the Domaine Etienne Sauzet covers around ten hectares (25 acres) in the commune of Puligny-Montrachet. Everything possible is done to ensure the wines exude the character of this terroir. As a result they are outstandingly pure, radiating elegance.
11 rue de Poiseul, 21190 Puligny-Montrachet, France
Phone +33 (0)3 80 21 32 10, Fax +33 (0)3 80 21 90 89
www.etiennesauzet.com, etienne.sauzet@wanadoo.fr

_______________________________________________________
RHONE

Domaine Yves Cuilleron
Yves Cuilleron
Condrieu, Côte Rôtie, St Joseph, Cornas, St Peray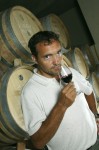 Domaine Cuilleron is in the northern Rhone valley. The 45 hectares (110 acres) of vines grow on terraces along the Rhone, between Vienne and Valence. Five cru see the light of day here : Côte Rôtie, Saint Joseph Red, Cornas (Syrah), Condrieu (Viognier), Saint Joseph White and Saint Peray (Marsanne et Roussanne).

58 RN 86, Verlieu, 42410 Chavanay, France
Phone +33 (0)4 74 87 02 37, Fax +33 (0)4 74 87 05 62
www.cuilleron.com, cave@cuilleron.com

_______________________________________________________
LOIRE

Domaine des Roches Neuves
Thierry & Marie Germain
Saumur-Champigny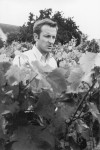 Domaine des Roches Neuves vines cover 19 hectares (47 acres) of Saumur-Champigny (100% Cabernet Franc) and 3 hectares (7.5 acres) of Saumur blanc (100 % Chenin) mostly growing on upper cretaceous period limestone rocks. The vineyard has been run on Bio-dynamic principles since 2002 (Biodyvin certificate). We aim to produce lively fruity, elegant wines which reflect the characteristics of our Loire terroirs.

56 Boulevard Saint Vincent, 49400 Varrains, France
Phone +33 (0)2 41 52 94 02
www.rochesneuves.com, thierry-germain@wanadoo.fr

_______________________________________________________
RHONE

Le Clos du Caillou
Sylvie Vacheron
Côtes du Rhône - Châteauneuf du Pape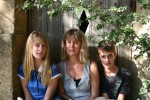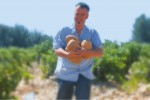 Grapes for the Domaine's range of Côtes du Rhône and Châteauneuf du Pape wines spring from carefully selected sandy and rolled pebble land parcels which are so typical of the Appellation.

1600 Chemin St Dominique, 84350 Courthezon, France
Phone +33 (0)4 90 70 73 05, Fax +33 (0)4 90 70 76 47
www.closducaillou.com, closducaillou@wanadoo.fr

_______________________________________________________
RHONE

Domaine Michel & Stéphane Ogier
Stéphane Ogier
La Rosine, L'Âme Sœur, Côte-Rôtie – Rhône Valley

Michel and Stéphane Ogier's 12 hectare (30 acres) family Domaine is at Ampuis in the heart of the Côte-Rôtie. The vines grow on dry stone-walled terraces on very steep hillsides and are cared for by hand.
The soil is largely schist to the north of the appellation and granite further south, hence the wines' elegance and complexity. Coaxing the absolute best from the Syrah and Viognier grapes is a never ceasing challenge !

3 Chemin du Bac, 69420 Ampuis, France
Phone +33 (0)4 74 56 10 75, Cell +33 (0)6 85 11 64 35, Fax +33 (0)4 74 56 01 75
sogier@club-internet.fr

_______________________________________________________
ALSACE

Domaine Albert Mann
Maurice & Jacky Barthelmé
Schlossberg, Furstentum, Hengst, Pfersigberg, Steingrubler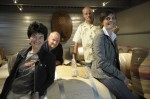 The Domaine Albert Mann at Wettolsheim, in the heart of Alsace, consists of 22 hectares (54 acres) of vines. Managed by siblings Maurice and Jacky and their wives, the brothers work five Grand Crus which form the heart of the Domaine : Schlossberg, Furstentum, Hengst, Pfersigberg et Steingrubler. Two other terroirs, Altenbourg and Rosenberg, together with the Clos de la Faille (which is planted with 100% Black Pinot), make up the whole. Production throughout is organic, whilst on certain parts the Barthelmés use bio-dynamic principles, certain preparations at specific times of the year and lunar cycle.

13 rue du Château, 68920 Wettolsheim, France
Phone +33 (0)3 89 80 62 00
www.albertmann.com, vins@albertmann.com

_______________________________________________________
LANGUEDOC

Domaine du Pas de l'escalette
Julien Zernott & Delphine Rousseau
Coteaux du Languedoc - Terrasses du Larzac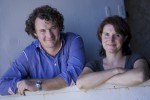 Le Pas de l'Escalette is the historic trail linking the Mediterranean plain and the high Larzac plateau. Planted 350 metres high on the Causse, the Domaine's 10 hectares of vines grow on stone walled limestone scree covered terraces. Whilst the wines are fresh and light, their personality remains true to the south.

1 place de l'aire, 34700 Pégairolles de l'Escalette, France
Phone +33 (0)4 67 96 13 42
www.pasdelescalette.com, info@pasdelescalette.com

_______________________________________________________
PROVENCE

La Bastide du Claux
Ludmila & Sylvain Morey
Côtes du Luberon - Vin de Pays de Vaucluse

Covering some 15 hectares (37 acres) of land in an unspoiled, protected environment, the Domaine de la Bastide du Claux vines flourish in diverse soils and differing outlooks. We are determined to develop the full potential of our terroirs by working in rhythm with the seasons, and caring for the grapes so that they mature to just the right level and give of their best. Once in the cellars, we follow our long established policy which involves a complex blending of the many varieties which grow in this old and naturally balanced vineyard.

Campagne le Claux, 84240 La Motte d'Aigues, France
Phone +33 (0)4 90 77 70 26
bastideduclaux@wanadoo.fr

_______________________________________________________
SOUTH-WEST

Domaine Cosse Maisonneuve
Catherine Maisonneuve & Matthieu Cosse
Cahors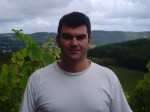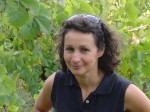 The Domaine Cosse Maisonneuve is in the heart of Quercy, a few kilometres from Cahors. Its 17 hectares (42 acres) of vines are astride a clay and limestone plateau on the gravely clay third terraces overhanging the Lot river. Malbec is the predominant grape. The wines are true to their roots, well balanced, and wonderfully natural : a true reflexion of their terroir.

Les combes basses, 46700 Lacapelle Cabanac, France
Cell +33 (0)6 78 79 57 10
www.leslaquets.com, laquets.maisonneuve@wanadoo.fr

_______________________________________________________
LANGUEDOC

Domaine Roc d'Anglade
Rémy & Martine Pedreno
Languedoc - Vin de Pays du Gard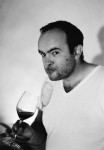 This 10 hectares (25 acres) Domaine is in the Gard village of Langlade, renowned since the XV century for the finesse of its superb wines. The vineyard covers a mosaic of land made up of flinty clay on muddy limestone. It's mostly north facing, which means the wines are balanced and outstandingly fresh with good fruit. Our aim is for the wine to have its own strong identity, reflecting the diverse surrounding vegetation; we hope those sharing it will enjoy what Baudelaire called "a song full of light and fraternity".

700 chemin de Vignecroze, 30980 Langlade, France
Phone +33 (0)4 66 81 45 83, Fax +33 (0)4 66 75 39 06
remy.pedreno@rocdanglade.fr

________________________________________________________________
CHAMPAGNE


Champagne Larmandier-Bernier
Pierre & Sophie Larmandier
Côte des blancs

The domaine covers round 15 hectares (37 acres) in the Premier Crus and Grand Crus areas of the Côte des Blancs (Vertus, Oger, Avize, Cramant, Chouilly). We cultivate along bio-dynamic principles. We are particularly anxious that the land's mineral qualities are well to the fore in the "monocru" (unblended) vintages Terre de Vertus and Vieille Vigne de Cramant. Little or no sugar is added to our Champagne. Our priority is unchanging, we allow the terroir to speak …

19 avenue du général de Gaulle, 51130 Vertus, France
Phone +33 (0)3 26 52 13 24, Fax +33 (0)3 26 52 21 00
www.larmandier.fr, champagne@larmandier.fr

-->